Activities

2016
may 21 and 22 2016
studioroute
masks and more to see in the glass studio
in the old towncentre
Kostverlorenpad 1a 
3961 CJ Wij bij Duurstede
The Netherlands

oktober 2 2016
towncentre Wijk bij Duurstede
The Netherlands
Artmarket and Kunst IN DE KERK
(Art in the  Church)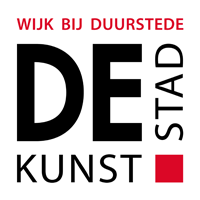 kunststadwijk.nl


ready:  new mask in frame
            little twistmen for little kids
____________________________________
2015
EXPOSITONS

1 november
sculptures, masks and more
new: masks miniature
          little stonemen in frame


1 february
kunststadwijk.nl
figures, masks and sculptures

Gallery Weustink
Kloosterleuterstrat 24
3961 AZ Wijk bij Duurstede





2014
EXPOSITIONS

Sunday June 1 through Sunday 21 July
Opening Reception on Saterday June 7
from 6PM-9PM

AD Gallery: Contemporary Fine Art
8670 Wilshire BLVD.STE 114
Beverly Hills
California 90211. USA
telephone 310.279.7931
Amy@artclientservices. com

sunday 5 oktober 
Art in the Church (Kunst in de Kerk)
13.00- 17.00 
         

NEW ARTWORK

Jan.2014
LAVENDER MASK

__________________________________

2013
EXPOSITIONS
6 OCTOBRE:  
Art Market in Wijk bij Duurstede


THEATRE
24 april
Performances, including 'Music on a string' 
Nijmegen

          
NEW ART WORK:
May 2013
'THE DRAGON' 
with its fleeting tail.
A perfect object for festivals and festivities.

sept. 2013
'RED MASK'
inspired by the stories of Jack Vance

dec. 2013
'TREEWOMAN'
Mask in frame 

        
WORKSHOPS 2013
Several workshops in the Library in
Wijk bij Duurstede
ceramics, painting, decoupage etc.
Every first Tuesday of the month.



THEATRE IN GENERAL:

On demand: 'Music on a string'.
A short performance without spoken words,
in which a guitar case turns out to contain
more than just a guitar....

Workshops and demonstrations of puppet
plays and marionettes.